Rector's Welcome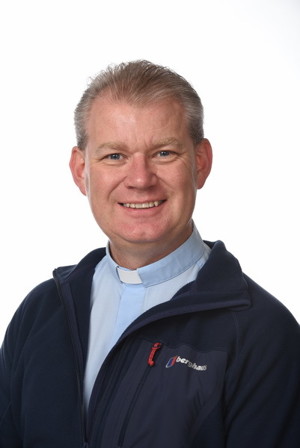 Hello Everyone!
My name is Reverend Chris. Welcome to St Bartholomew's Church of England (Aided) Primary School - a happy and vibrant learning community. Each week, I really enjoy leading collective worship sessions and celebrating our Christian values and beliefs with the children and staff.
St Bartholomew's Primary School is at the centre of church life in the town, and is supported in so many ways by the parish team across the churches. Almost every week I, or one of the team, support the school in leading collective worship, taking assemblies or providing a service at the church. We gather together to explore the Christian faith and life, and help every child to find out something of the goodness that it offers. Alongside our school governors, parishioners and parents, I remain committed to St Bartholomew's and the education of our children.
God Bless, Reverend Chris.